Truckco Mechanical Ltd.
20131 - 110 Ave NW,
Edmonton, AB T5S 1X7
Quality Truck And Trialer Repair in Edmonton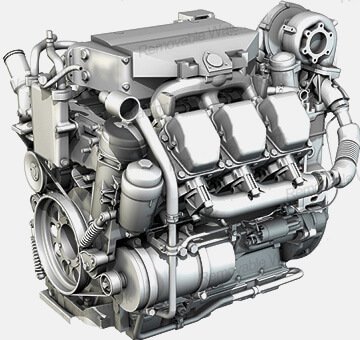 At Truckco, we know that every minute brake-down your truck and trailer is wastage dollar, and you cannot risk leaving your unit repair to just anyone. We are skilled repair specialists, offering a wide variety of services that are always performed in a timely manner. It is our goal at Truckco to get your truck or trailer back on the road as soon as possible - whether it is following a minor repair or a major overhaul. You need your truck and Trailer to perform at its best and without interruption. Edmonton trucking companies have relied on the professionalism and efficiency of our team. From minor repair to overhauls to part replacements, we get your trucks running as they should at optimal efficiency.
Truckco You Can Trust
Truckco is new growing company in Westend of Edmonton, central Alberta. At our state-of-the-art facility, we offer all levels of diesel repair and maintenance, including:
Complete computer diagnostics
Check engine lights, engine tune up and repair for Cat, Cummins, Detroit and Volvo etc.
Service and repair of after treatment (DPF & DEF) systems
Transmission and diff rebuilds or replace
All mechanical repairs such as clutch, suspension, drive shafts etc.
Troubleshoot and repair ABS systems
Troubleshoot, service and repair A/C Systems
Installation, repair and service of Engine & bunk heaters, Espar, Webasto and Pro Heat.
Service: Oil changes, chassis lubrication with free 25 inspection points.
Repair and service of Hydraulic System PTO and hydraulic hoses crimps.
Annual Safety inspection CVIP and repairs
Provide roadside assistant.
At Truckco, we understand that time is money in this industry. That is why our team works as fast as possible to provide you with a high-quality repair that gets your truck back on the road in no time. Whether you are looking for a quick tune-up or you need a full-service repair job on your diesel engine, come to Truckco in Edmonton.
Learn more about our dynamic repair by dialing 780-905-7470 or contact us online.
Read More
Why Choose Us
Truck - Trailer Repair

Reliable Heavy Duty Truck and Trailer Repair.

Best Quality

Dealership quality at reasonable rate.

Inspection

Approved Vehicle Inspection Facility.

C.V.I.P.

Commercial Vehicle Inspection Program (C.V.I.P).
Copyright © 2023. All rights reserved.